by Liz Mannegren  April 19, 2019
As I look back over the past few weeks, the past few months, I can see the faithfulness of God woven throughout the everyday. His grace is ever-present; flowing over the cracks and dry spots of my faith, soothing and replenishing. He answers my pint-sized prayers with small but overwhelmingly grace-filled answers.
Answers for peace and calm when I'm frazzled by stupid things like parking spots and beetle bugs in my kitchen pantry. Prayers for another night without my son tumbling off his new bunk bed and for the opportunity and courage to connect with someone new. For rest. For patience. For more of Him. He answers prayers I didn't even know needed asking. And while we wait on answers to the bigger prayers, His handiwork never fails to reflect off my day in a thousand different little ways. He's here, even when I'm busy and bumbling and fail to give Him the glory and praise deserved.

My heart ponders this collection of every day prayer. He's faithful with the seemingly mundane and ever-faithful-still with the prayers I carry so much closer to my heart.

He is here. Today. Even here.
Draw close.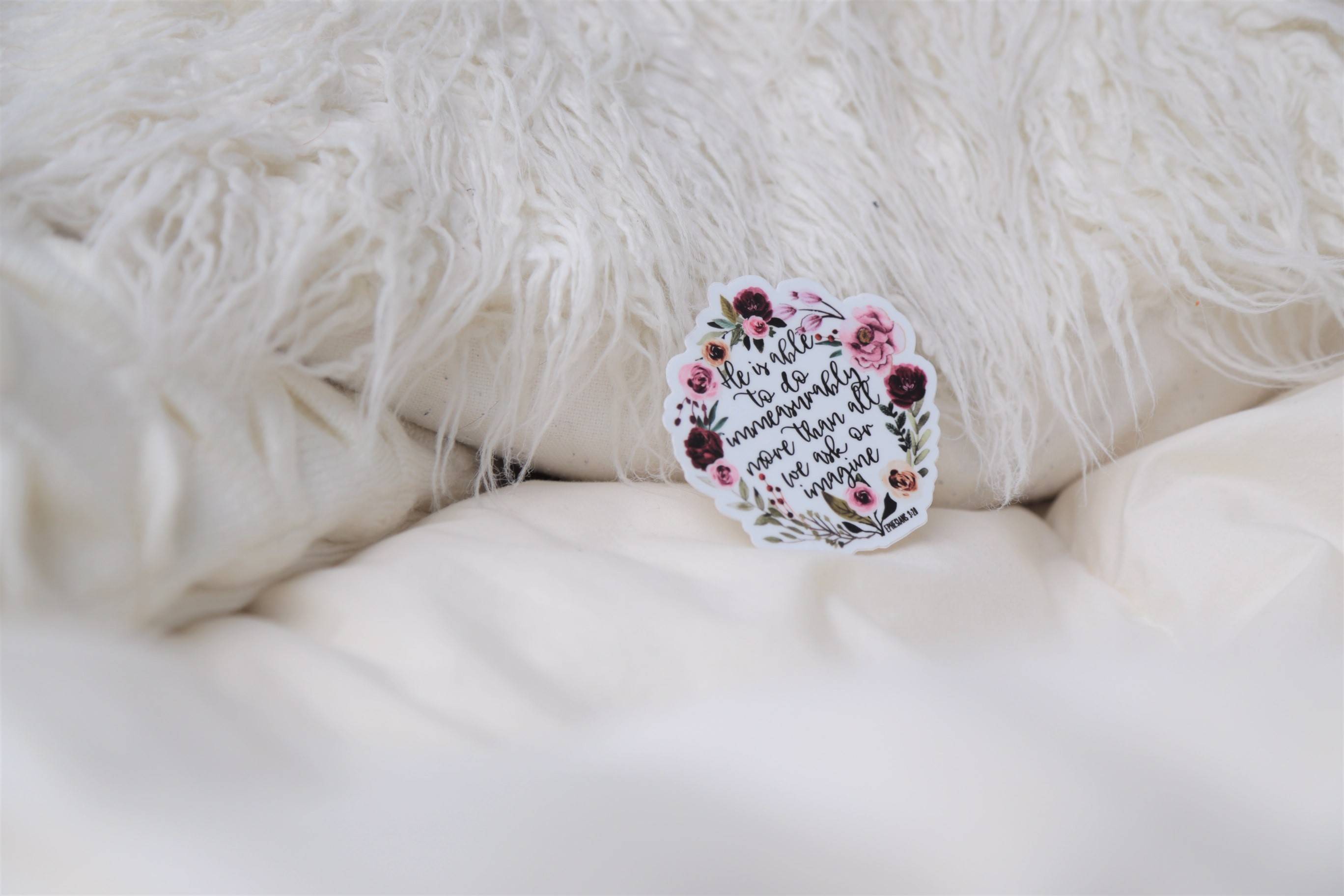 Pray those bold requests you're almost afraid to ask for -- the seemingly impossible. Because the God we serve is more than capable of answering and fulfilling and redeeming even the most complicated and broken of circumstances.
"Now to him who is able to do far more abundantly than all we ask or think, according to the power at work within us, to him be glory in the church and in Christ Jesus throughout all generations, forever and ever. Amen." Ephesians 3:20-21 (ESV)
So if you need some big prayers prayed, send me a message or comment below. We can learn to be bold in faith together! ❤